Save the Date
We will be at the Automation Fair®, November 10-11, 2021, Houston, TX.
Join us there, to check out our next generation of industrial grade, long-range and high-speed modems.
Have a project or a question? Stop by our Booth to chat, or
Email us at modems@data-linc.net and we will be happy to set up a time to talk.
Learn more about the event and register here: https://www.rockwellautomation.com/en-us/company/events/in-person-events/automation-fair.html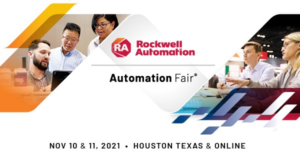 Check out our images from a successful ROATM – Atlanta event on 15th & 16th Sept.