Easy to Use, No-Cost
Wireless Network Designer Tool
Ready to design your wireless network? DATA-LINC GROUP'S WiDe software will help you design your wireless network without needing to know DATA-LINC product part numbers. Within minutes you will have an accurate list of all the items needed to design your network.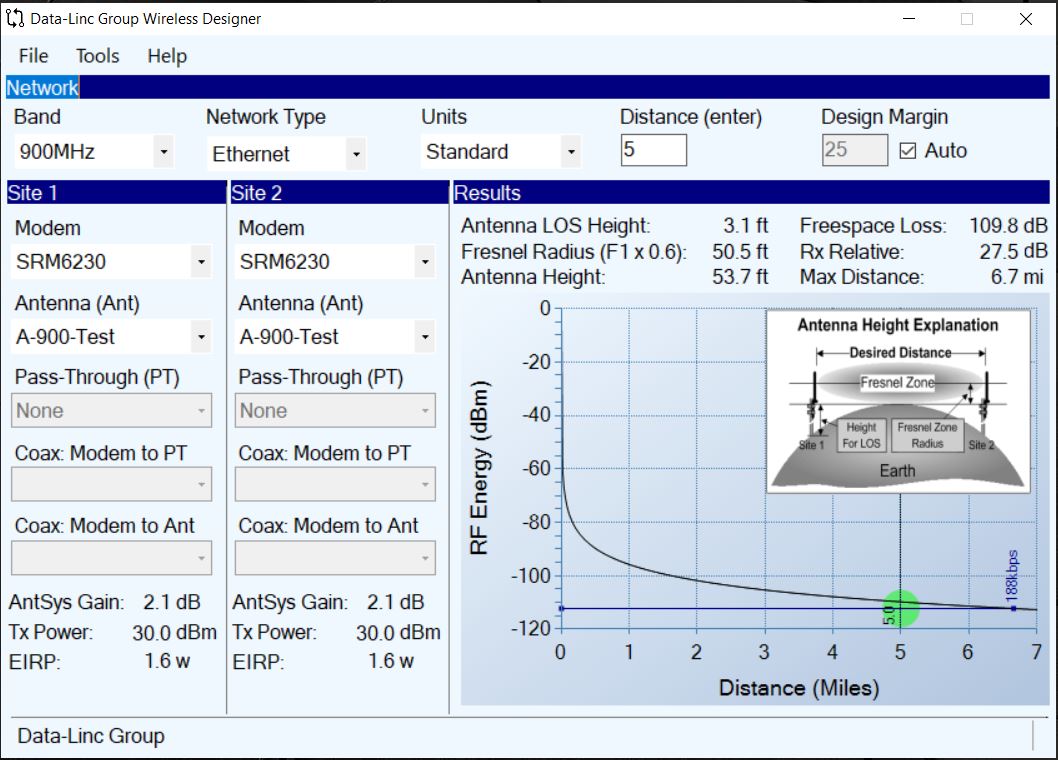 WiDe is an easy to use, free, Wireless Network Designer software program – that works like a rapid estimation tool for network design and provides a time-saving, ready-to print components list at the same time.
The tool was created to provide Distributors, SIs, CEs, "non-DATA-LINC" Tech- Sales people and customers with a tool that would facilitate network creation without needing to know DATA-LINC part numbers, and at the end , would provide an accurate list of the items needed to design the network. No part nos. to mis-enter plus the option of file sharing with team members and customers via email, network or server.
Additionally, as the Master files are updated the changes automatically update to insure compatible components for the modification. WiDe is easy to install and use, runs on Windows OS with Net Framework v.4 and works in combination with Radio Mobil for RF site surveys.
DESIGN YOUR WIRELESS
NETWORK NOW!